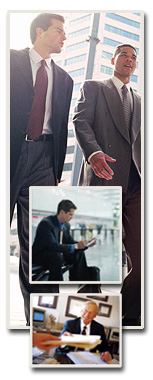 Delta Resource Group
18 Pristine Dr.


Greer, SC 29650

P: 864.275-3796
F: 864.801.0786
info@DeltaResourceGroup.com


At Delta Resource Group, our focus is simple:

We make mid-market businesses more valuable, more sustainable and more satisfying for their owners and executives. We'll help you realize the personal and financial rewards you expected from the years of work you've put into your company. What does this mean?

What makes us different from other firms? Two very important things:


| | |
| --- | --- |
| 1. | We start from what you want your business to be, rather than tell you what it should be. We then assess where you are and chart a course to get where you want to be. We work with or within your business to get the results you expect. |
| | |
| 2. | Our depth of seasoned, veteran leadership, each with decades of hands-on experience in multiple disciplines, allows clients to work with a single firm — with one number to call. |
From manufacturing to services, distribution and beyond, our process provides closely-held enterprises with $5 million - $200 million in revenues with consistent quality, ethics and delivery performance every step of the way. It's who we are, and it's our commitment to our clients.